About KBCC
The Kagoshima Business Information and Public Service College (KBCC) is a vocational school established in 1987 with the approval of the Governor of Kagoshima prefecture. We started Japanese course in 2017 with the permission of the Ministry of Justice. KBCC is located in Kagoshima, southern Kyushu, where people enjoy a subtropical climate. Our school is located in the heart of downtown Kagoshima, with a convenient access.
Career Development
We support career selection according to each student's needs. Students have an option to pursue further study in a university/vocational school, or be part of our International Tourism and Business Course.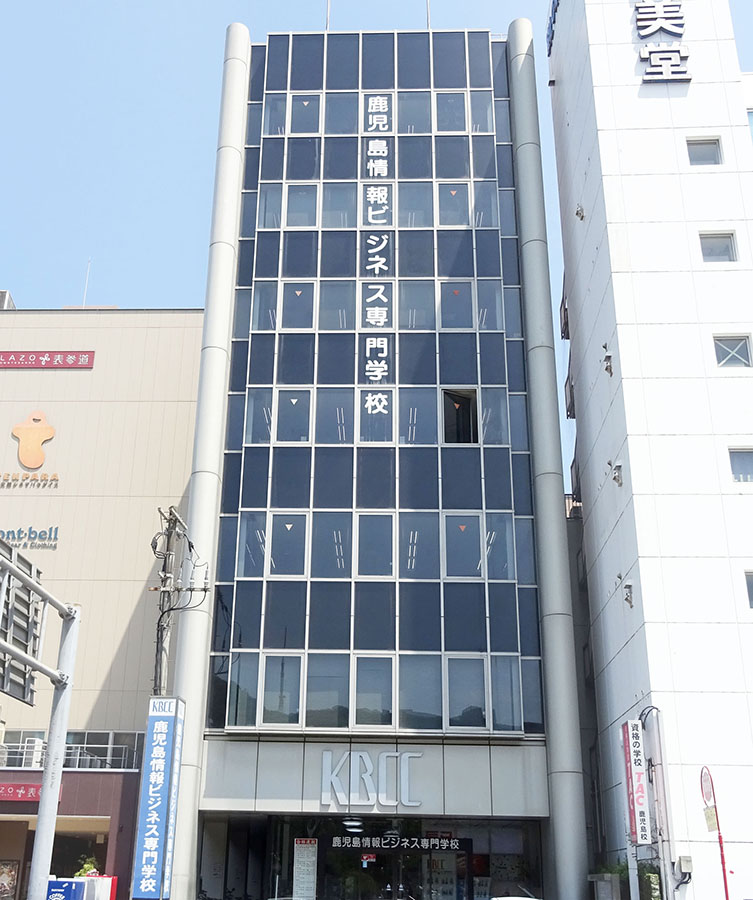 There are many public/private universities and vocational schools in Kagoshima prefecture. As the cost of living in this prefecture is significantly lower than those of crowded urban regions such as Tokyo and Osaka, students who are enrolled in higher education in Kagoshima experience a big ease in financial burden related to school life.
Higher Education Course
(1 year Course, 1.5 year Course, 2 year Course)
You will be comprehensively equipped with 4 core language skills—listening, speaking, writing, and reading. We also support you to meet your academic goal.

Requiements

Those who have completed school education for 12 years or equivalent.
Student above age of 18.
Those who are permitted to enter the country by legitimate procedures or are expected to be permitted.
Short term / Auditor Course
You will learn practical Japanese in this course. As our school is located in the center of city, you might enjoy after-school shopping and sightseeing!

Requirement

Those who have the right to stay in Japan for over three months (excluding student visa).
Those who have studied Hiragana and Katakana.

Hours of lessons

[SHR 10min] 2 sessions*90min
5 days a week
Monday – Friday
Morning Class
9:15 ~ 12:40
Afternoon Class
13:30 ~ 16:50
Contact Us
Monday to Friday 9:00am – 5:00pm (Japan Time)
Contact
Kagoshima College of Computer Business and Public Service
Higashisengokucho, Kagoshima City, Kagoshima, 892-0842, Japan